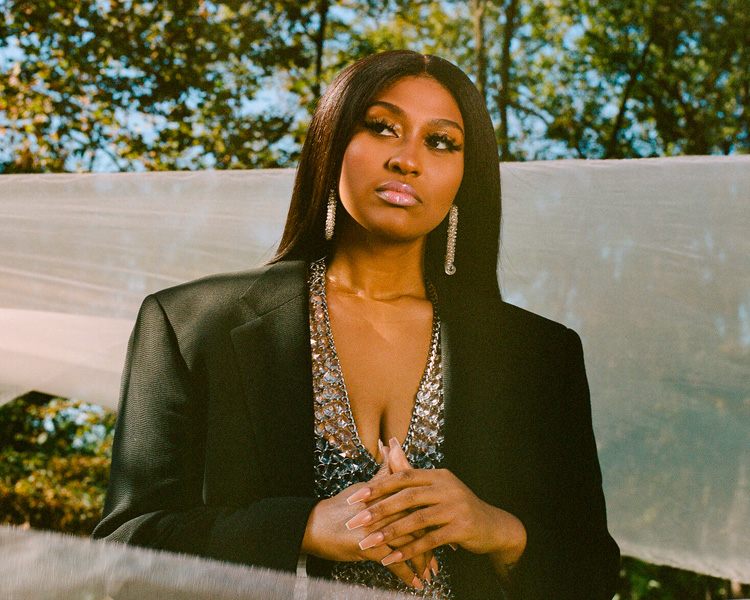 Confira alguns dos principais lançamentos da semana para atualizar a sua playlist de discos favoritos. Entre eles estão os novos trabalhos de: Jazmine Sullivan, Viagra Boys, Barry Gibb e Casper Clausen.
• Jazmine Sullivan – Heaux Tales
(RCA Records)
Jazmine Sullivan sempre cantou as dores do amor e nunca perdoou suas falhas. Em Heaux Tales (algo como "relatos de vadias"), a artista dá voz para as mulheres de hoje: o seu poder, sexualidade, valor e quem são. Mulheres multifacetadas, que não devem ser rotuladas (como canta em "Pricetags" com Anderson. Paak), e com uma jornada trilhada pelas próprias verdades. Seja quando são abandonadas por um homem e até que ponto vale a pena serem garotas bem-intencionadas ("Girl Like Me" com H.E.R.), tomam as rédeas de uma relação e sabem a hora de mandar o amante embora de casa ("Pick Up Your Feelings") ou atestam um relacionamento desastroso por conta própria ("Lost One"). O disco, que parece uma irmã mais nova e imperativa de Lemonade e The Miseducation of Lauryn Hill, ganha força nos relatos de seis mulheres – confissões e observações arduamente obtidas – seguidas das canções que concretizam o projeto.
• Viagra Boys – Welfare Jazz
(YEAR0001)
Neste segundo trabalho, a banda sueca de pós-punk Viagra Boys retorna com sua sonoridade desordenada ("Toad"), riffs explosivos ("6 Shooter"), sintetizadores obscuros ("Creatures" que ganha uma atmosfera obscura do Joy Division) e urgência pulsante ("Ain't Nice" com ares de Iggy Pop). Uma mistura eclética de influências e um suspiro fervoroso para conciliar as angústias juvenis – ou torná-las mais simplistas com alguns segundos de puro jazz com um saxofone em "Cold Play".
• Barry Gibb – Greenfields: The Gibb Brothers' Songbook, Vol. 1
(Capitol Records)
Greenfields: The Gibb Brothers Songbook Vol. 1 inclui novas interpretações de alguns dos maiores sucessos dos Bee Gees e que Barry Gibb regrava com os maiores artistas da música country pop, incluindo nomes como: Dolly Parton ("Words"), Keith Urban, Alison Krauss, Brandi Carlile, Gillian Welch e Sheryl Crow.
• Casper Clausen – Better Way
(City Slang)
Casper Clausen, vocalista do trio dinamarquês de post-rock Efterklang, apresenta o primeiro trabalho em carreira solo. No registro, o artista explora a música, sem restrições de formatos, gêneros e objetivos – passeando pelo krautrock, avant-pop e rock progressivo com naturalidade – num registro caleidoscópico de texturas densas e redemoinhos sonoros.