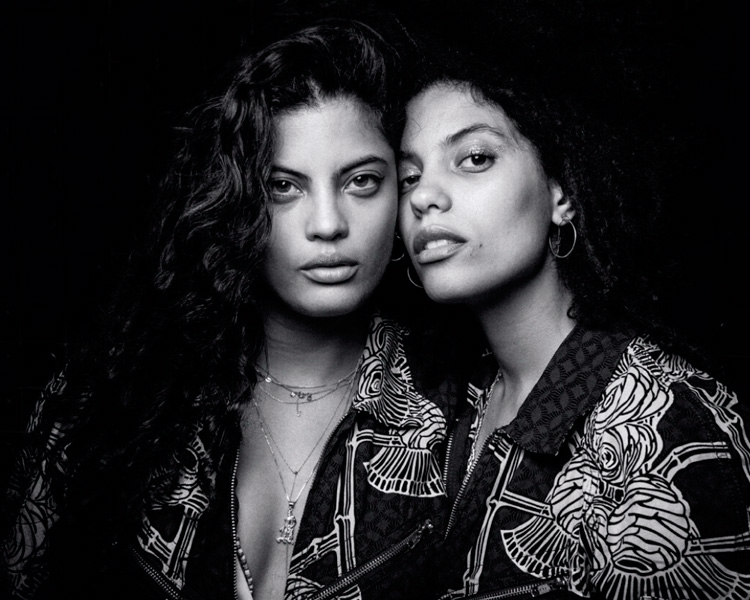 A dupla franco-cubana Ibeyi, das irmãs gêmeas Lisa-Kaindé e Naomi Diaz, apresenta uma faixa inédita para o filme 'How to Stop a Recurring Dream' do diretor e roteirista Ed Morris – conhecido pelos videoclipes como "Ghosts" e "Deathless" das artistas.
"Recurring Dream", produzida por Richard Russell, é um número eletrônico soul psicodélico com uma essência da era Homogenic de Björk e versos como "este sonho recorrente está me assombrando / este devaneio está me assombrando".
Em nota, as garotas escrevem:
"Trabalhar com Ed Morris sempre foi especial. Nossos videoclipes favoritos do Ibeyi foram criados por seu lindo cérebro. Sempre achei que ele entendia a nossa música e sabia como traduzi-la em imagens poderosas … Como é maravilhoso encontrar alguém com quem criar é sempre uma aventura tão maravilhosa".
Assista ao trailer de 'How to Stop a Recurring Dream', filme que conta a história de uma garota (Ruby Barker, da série 'Bridgerton') que sequestra a irmã mais nova e sai para a estrada após os pais anunciarem uma separação iminente de custódia dividida.