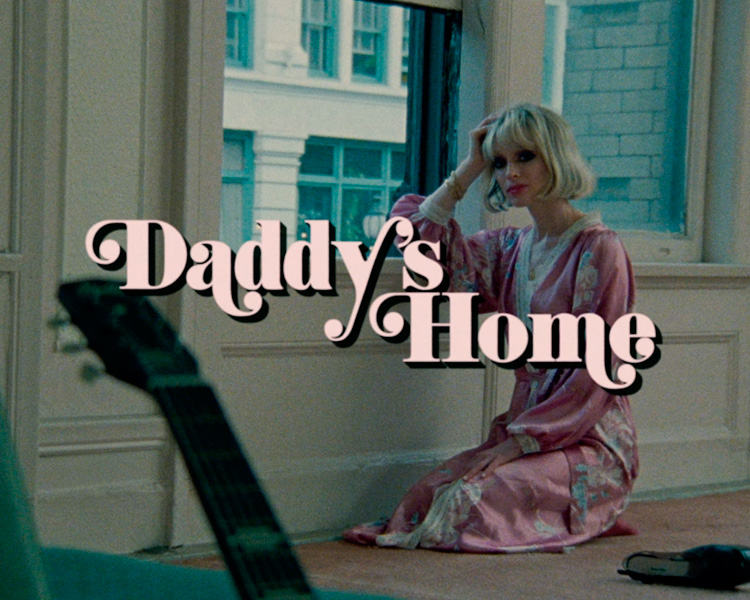 Annie Clark (a.k.a. St. Vincent) apresenta um trailer para promover o álbum Daddy's Home, o sucessor de Masseduction, que chega às lojas no dia 14 de maio via Loma Vista.
No vídeo de cores saturadas e uma estética dos anos 70, a artista aparece como uma personagem misteriosa de peruca loira vivendo no Barclay Hotel, em Nova Iorque, e visitando bares da cidade. No material, há trechos de faixas inéditas e do single "Pay Your Way In Pain".
Em entrevista para a MOJO, a artista conta sobre o trabalho:
"[É] uma mudança tectônica. Senti que tinha ido tão longe quanto podia ir com angularidade. Eu estava interessada em voltar para a música que ouvi mais do que qualquer outra – gravações de Stevie Wonder do início dos anos 70, Sly And The Family Stone. Estudei aos pés daqueles mestres".
Clark ainda complementa e revela mais:
"As peles de leopardo e o rosa pink do 'Masseduction' derreteram numa paleta de cores do mundo de 'Taxi Driver' ou Gena Rowlands em um filme de Cassavetes. Eu só queria capturar as cores, a película cinematográfica e contar essas histórias de estar perdendo e perdendo a sorte".